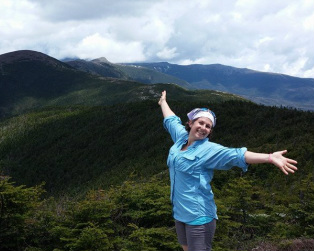 Tina North
Owner / Center Director & Teacher / Heart of PB&J's

Tina established PB&J's Family Childcare in July 2011 and then expanded to PB&J's Childcare and Learning Center in August 2013. She graduated from Coastal Carolina University with a B.S. in Marine Science. She is currently completing her Early Education classes to become Center Director and has over 15 years of childcare experience. Tina is married to Jason and they have 2 children. Tina enjoys spending time with her family and doing anything outside. Currently the North Family is working towards summiting New Hampshire's 4,000 ft mountains (they've hiked 29 of 48 so far). Tina is also section hiking the Long Trail - one weekend a year, should be done in another 9 years or so ;)



---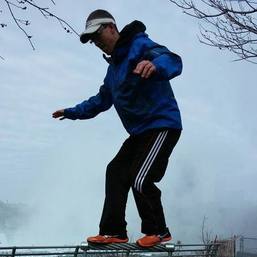 Jason North
Owner / Associate Teacher

Jason graduated from Coastal Carolina University with a B.S. in
​ Business Administration. He currently has 9 credits in Early Education
​ and has been a Kindergarten Teacher in Colorado. In the past, he was a
​ District Executive for the Boy Scouts of America working to bring the
​ program to the boys and girls in New Hampshire and Massachusetts. In
​ the summer Mr. Jay enjoys coaching youth soccer and t-ball. Jason is
married to Tina and they have 2 children. Jason is our kid at heart; you
​ could catch him hula hooping, riding trikes or just being silly.
---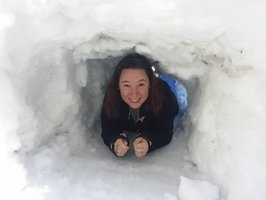 Heather Clark
Lead Teacher: Infant Toddler Room

Heather has been married for 17 years and she has 3 wonderful boys
​ ages 14, 12 and 5. She's always loved children, and always wanted to
​ be a part of their lives because children are our future. She has spent
​ the last 15 consecutive years working in an elementary school with all
​ ages and abilities. Some of these years were spent working with the
​ special education department. She has also enjoyed the 5 years prior
​ taking care of infants through age 6. She believes that children will
​ learn and enjoy themselves if they know that those caring for them
​ enjoy being with them.
---
Bethany Ames
Associate Teacher: Infant Toddler Room

Bethany has been working for PB&J's since October 2014. She is continuing her education by taking early childhood education classes at Lakes Region Community College. In her free time she enjoys spending time with her husband and 3 daughters. Bethany is part of an animal rescue group and enjoys hiking and swimming.







---